Co-operative Growing and Marketing
We create and support local growers' consortiums that take orders, and coordinate marketing, sales, and distribution from multiple small gardeners in urban regions, all using our proprietary production, marketing and customer-relations software, based on a decade of practical experience. (
MORE INFO
)
We offer training on indoor gardening in cooperation with local institutions and non-profit organizations, teaching co-operative growing and marketing organization that helps home-based and entrepreneurs and local non-profit organizations improve nutrition and build income in their communities.
We produce microgreens and mature vegetables hydroponically
for sale
in the central Puget Sound area.
Our Team
Rees Clark
Managing director, program analyst
My working life started with the inevitable newspaper route and a summer on a camellia farm, shoveling, shall we say, organic matter, propagating seedlings and transplanting them to ever larger containers. I have worked as an urban planner, university professor and entrepreneur for over 50 years, after taking academic degrees in geography, political science and government.
I happily joined my longtime friend Michael Twiggs in 2013 to help establish Garden of Eden Indoor Farming and later Evergarden Farms. I currently oversee Evergarden's web-based services and consult with our partners about cooperative online services and hydroponic project development, curriculum and finance.
Kade Eckert
Operations Manager, project developer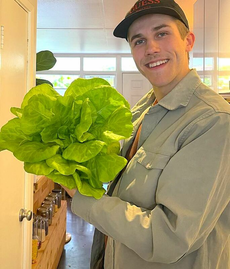 Kade Eckert
I like to solve problems, build valuable relationships and incite meaningful change in the ever-changing world around me. My true passions and ambitions lie with food, from perfecting my latest dish to finding ways to live more sustainably. I'm driven by innovation and seek any opportunity to use technology as a tool to elevate my abilities and feed my curiosity.
Michael Twiggs
Senior gardener; principal educator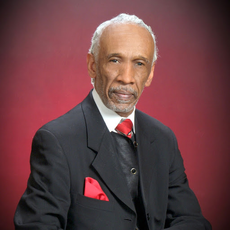 I spent several decades as a technology professional with both technical and management experience in the manufacturing, telecommunications, banking and education industries.
My recent passion is growing fresh fruits and vegetables indoors all year-round. I apply my knowledge and experience in systems design and integration to develop new sustainable business models for food production. To that end I was a co-founder of Evergarden Farms. My emphasis is on building relationships with local organizations seeking to improve nutrition in underserved communities, which we do through our non-profit affiliate Garden of Eden Urban Farming.
Contact Us
This information is for postal and telephone contact only. Please contact us to arrange meetings.
Evergarden Farms
Communications Center
149 South 140th St
Unit 222
Burien
,
WA
98168
206-769-8778
Evergarden Farm(s)™ is a trademark of Evergarden Farms LLC, registered in the State of Washington. All rights reserved.
The Evergarden Network is a consortium of independent growers of microgreens and other vegetables in urban vertical gardens around the world, who share growing and marketing techniques, procedures and opportunities.